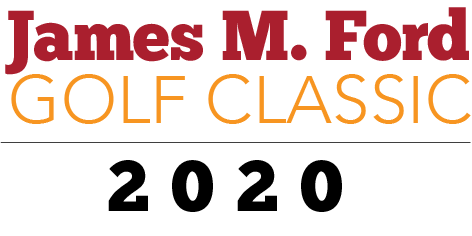 Thank You Sponsors, Golfers and Friends of the SVC Foundation!
Thank you for your outstanding partnership throughout this challenging year! It has been an enormous blessing for SVC Foundation to count all of you as our friends. We will continue to look toward our time together with great excitement and appreciation knowing that we will see you soon.
Please mark your calendars for May 7, 2021 for the 33rd Annual James M. Ford Golf Classic. It will be our time of hugs, high fives and being thankful for this event and our Ford Golf community. We wish you well, and we will be back in the swing of things with you soon.
Take care of yourself and others. 
2020 Ford Golf Sponsors
SHELL Puget Sound Refinery
UPS Industrial Services
Brand Energy Solutions
Swinomish
Becht Engineering Co., Inc.
JVIC Industrial
Skagit Publishing
STRONGHOLD Companies
USW 12-591
VECA Professional Services
Anvil
BAIRD
Banner Bank
D.A. Davidson
Dr. James Ford Icon Team
Dimensional Communications
Distribution International
Kathy Doll
Dixon Golf
Chad Fisher Construction
BIRCH Equipment
Heritage Bank
JH Kelly
Mills Electric
Moss Adams
PCI
Reisner Distributor
SAFWAY
Schreiber, Starling & Lane Architects
Mithun Architects
ASSVC
Brinderson/Aegion
Lakeside Industries
MAX DALES
Rain for Rent
SUPERHEAT
Foothills Toyota
Mericka Group
MRC Global
Suzy Ames
The Ford Family
Great Floors
Flexitallic
700 Valve
Total Western
Carl Howell
Walton Beverage
In-Kind Donors
ACE Kaptein's Hardware
Avalon Golf Links
Anacortes Brewery
Blau Oysters
Birch Equipment
Brand Energy
Camaloch Golf Course
Cardinal Craft Brew
Dimensional Communications
Dixon Golf
Edison Inn
FarmStrong Brewery
Chad Fisher Construction
Foothills Toyota
Gamble Sands
Hampton Inn & Suites
Haggen Bakery
LithtexNW
Max Dales Steak & Chophouse
MOD Pizza
Rejuvenation MD
Shell Puget Sound Refinery
SVC Bookstore
Swinomish Tribal Community
Swinomish Casino & Resort
Walton Beverage
WINSPIRE
Woods Coffee
SVC Foundation & College Advancement Staff
Brad Tuininga
Pam Davis
Karin Williams
Griffin Uchida
Shannon O'Neil
Kelly Reep
Anne Clark
James Walters
Dave Paul
Arden Ainley
Peter Goodrich
Marcus Badgley
SVC Foundation Board of Governors
Kathy Doll, President
Pam Allen
Vhari Rust-Clark
Isaac Williams
Brian Gentry
John Sternlicht
Heather Hernandez
Charlie Wend
Danielle Martin
Tony Wisdom
Rob Woods
SVC Board of Trustees
Kathryn Bennett
Flora Perez-Lucatero
Lindsay Fiker
Megan Scott O'Bryan
Christian Skinner