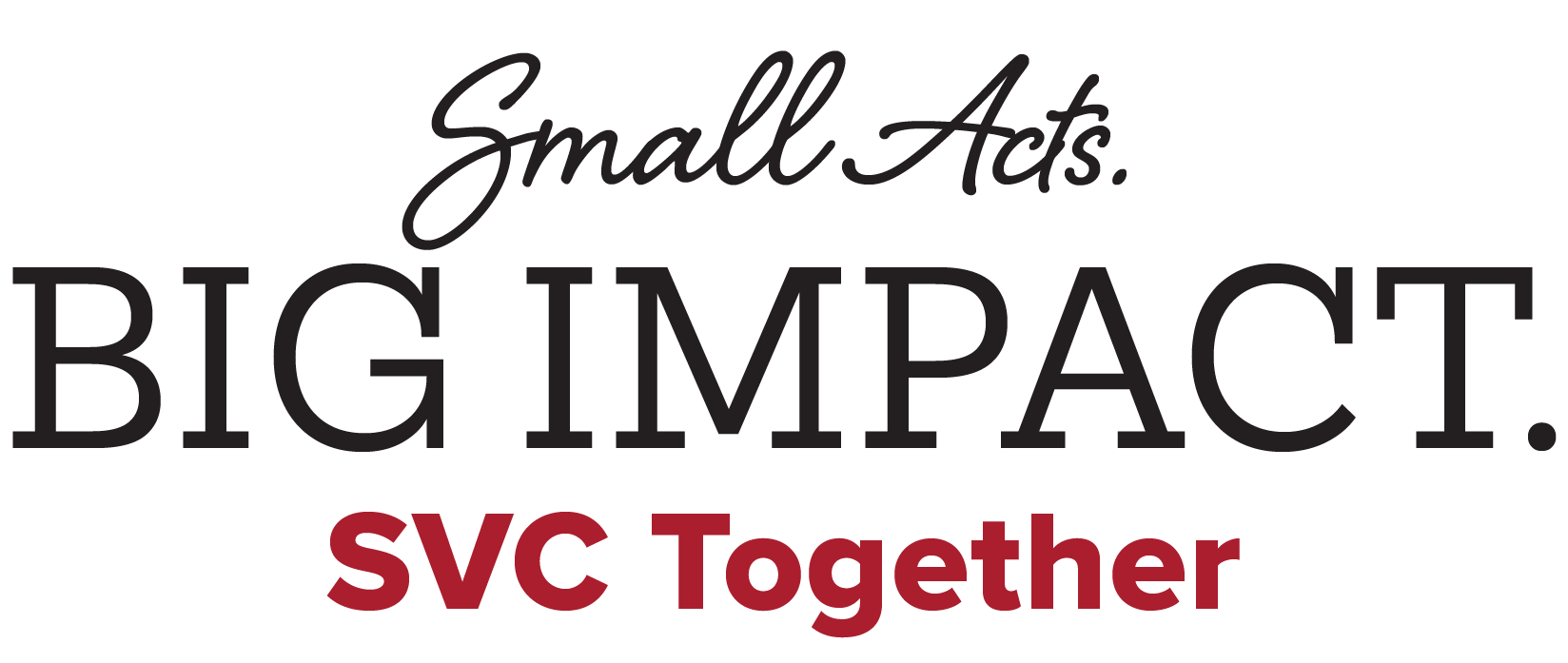 Exciting news!
This year, SVC Foundation received an end-of-year SVC Together Matching Pledge to support
unprecedented demand for Emergency and Childcare Funds.
SVC students are reeling from the impacts of escalating costs of childcare, housing, gas, and groceries. Today, we are asking SVC faculty and Staff to double your impact and please send a year end gift to help Skagit Valley College students. 
For the first time in SVC's history, Emergency Funds were completely depleted within the first four weeks of the Fall quarter.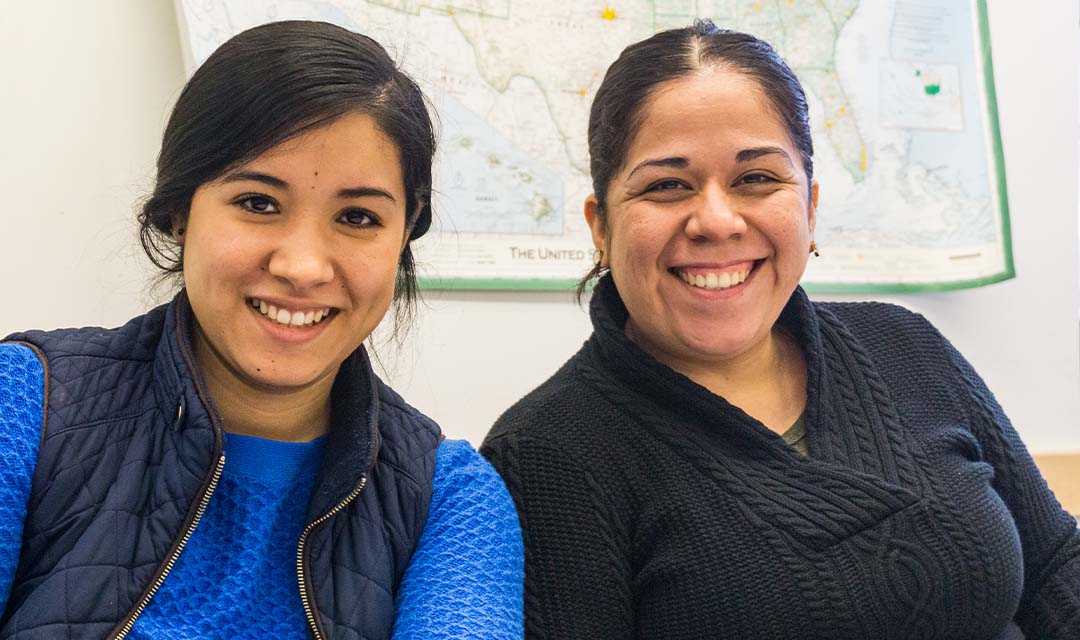 Double your impact thanks to the 

SVC Together Matching Pledge

A donor like you understands the urgent need to support Emergency and Childcare Funds for SVC Students. Thanks to an Anonymous Donor, every gift made to this urgent
appeal – up to $10,000 – will be matched dollar for dollar.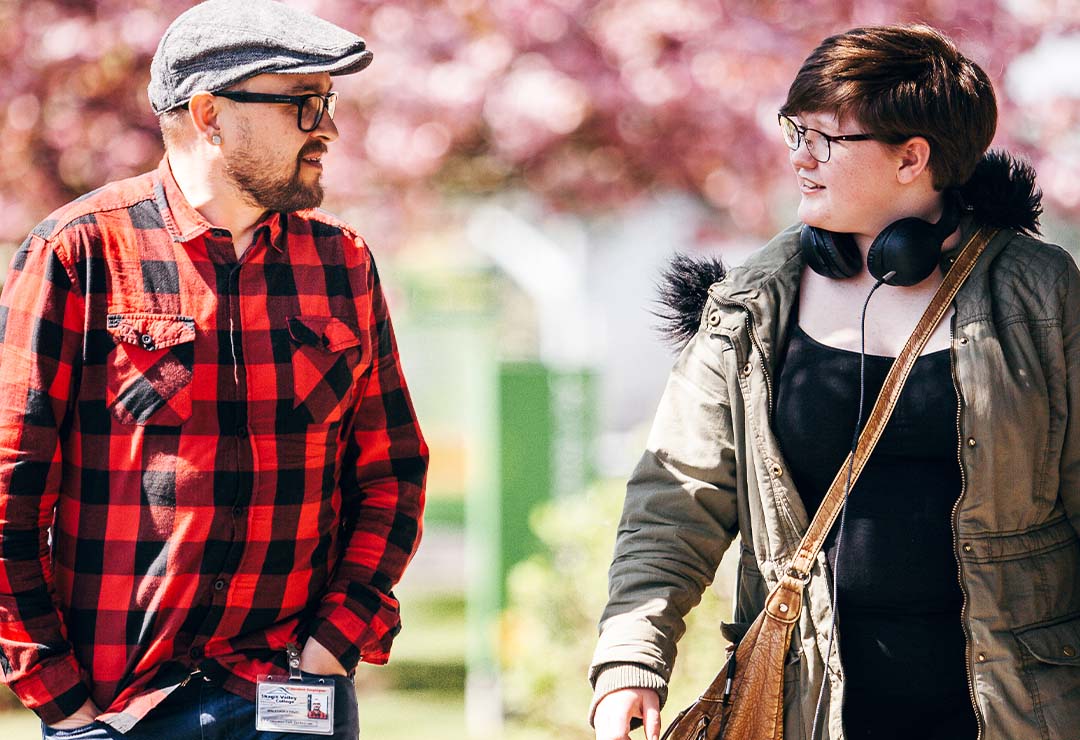 It is important to act now. SVC Together Employee Giving Campaign is a vital part of helping students build strong foundations. In addition, your gift will support the overall work of SVC Foundation that helps students overcome barriers like food insecurity, and proactive support such as scholarships, high-quality lab experiences, and so much more.
Emergency & Childcare Funds are a lifeline for SVC students and their families. We are SVC Together: double your impact, please send a year end gift by midnight, December 31st to help Skagit Valley College students.  
We know you care about SVC students and giving them the support they need. This holiday season there are more students than ever that need your help. SVC Together is your opportunity to double your impact, please send a gift so we can support more students this year!
We hope you participate in a way that is meaningful to you, at any amount. We are truly grateful for every gift that supports SVC students and programs.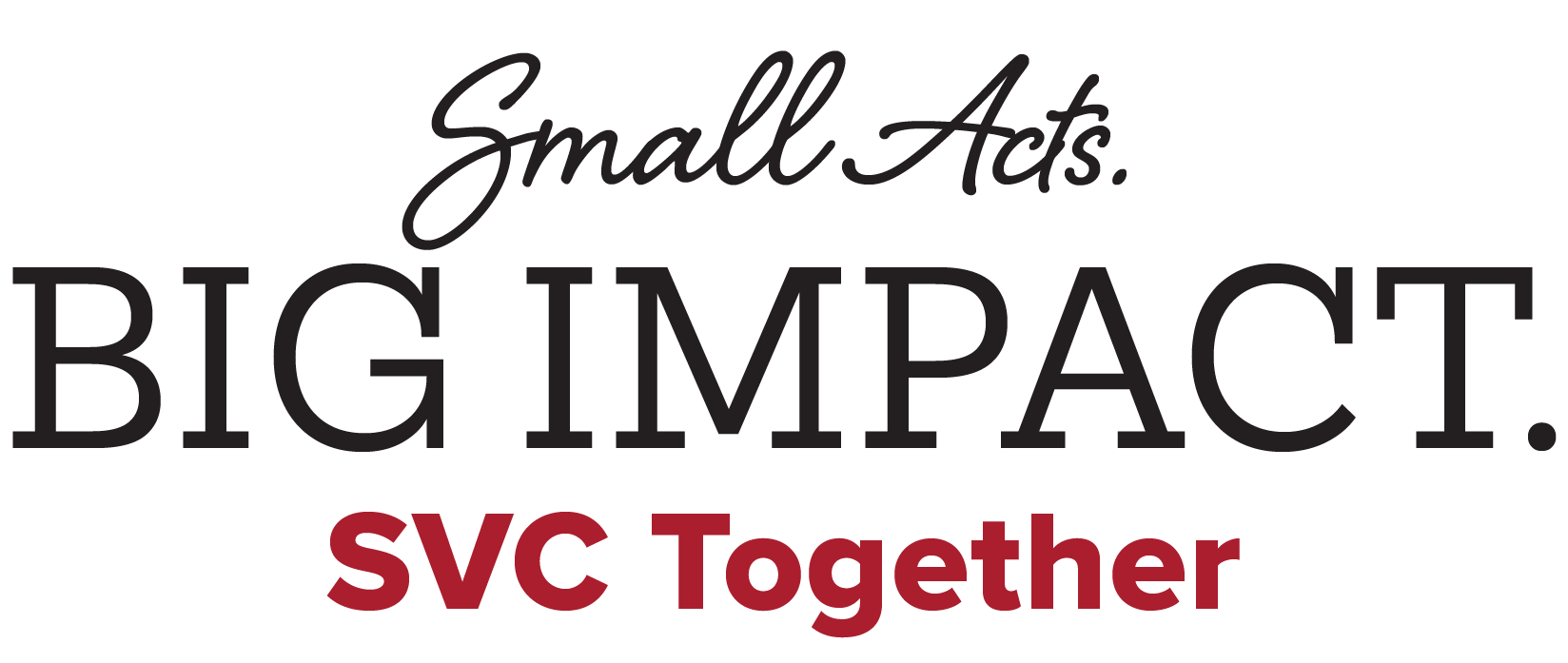 Your

generosity changes student's lives.

Your

impact lasts for generations.

Your Skagit Valley College…

Together.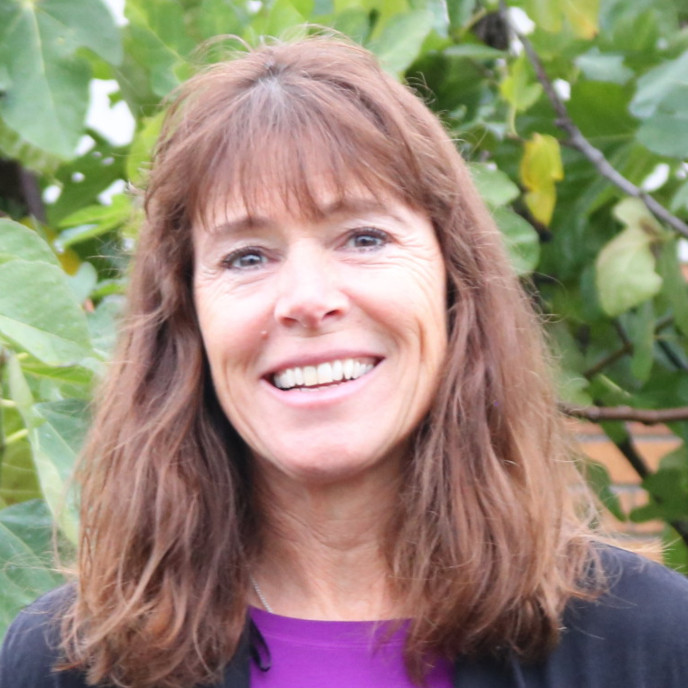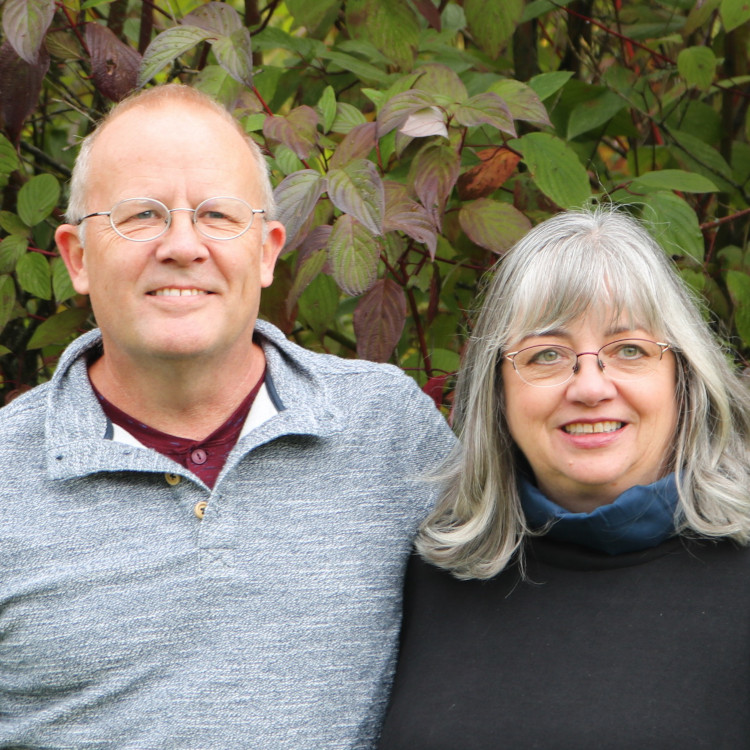 Charles & Theresa Stevens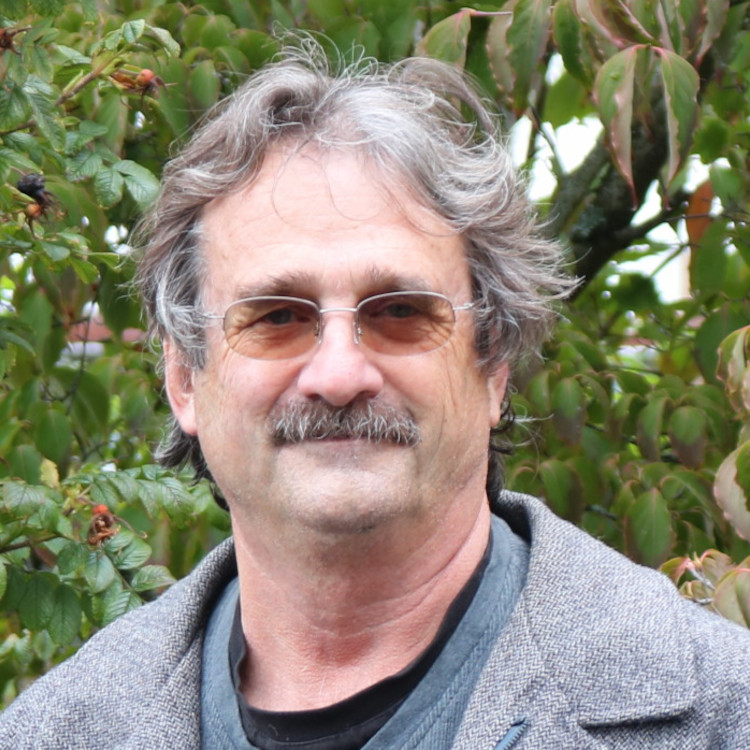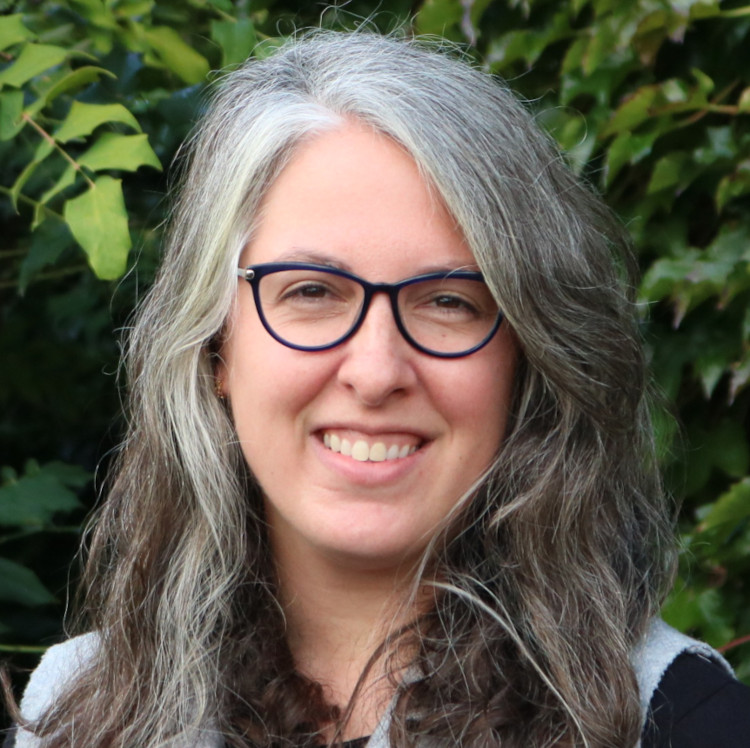 Last Year Your Colleagues Gave
Thank you to the following SVC Employees for your generosity in 2021:
Crystal Allison · Nancy Anderson · Anonymous · Angel Aquilar-Corrales · Bobbi Ashe · Ann Avary · Claudia Avendaño-Ibarra · Lisa Barnett · Michael Beemer · Kathryn Bennett · Gary Benson · Elena Bianco · George Biehl · Jennifer Boland · Rose Brierley · Jennifer Brooks · Gail Bruce · Neta Cahill · Laura Cailloux · Anne Clark · Jennifer Coslor · Laura Daniali · Pam Davis · Kim Davis · Susan Deschenes · Mari Doerner · Kurt Dunbar ·Samantha Egloff · Benjamin N. Fackler-Adams · Julie Farmer · Alison Fernandez · Lisa Forsythe · Mitch Freeman · Angelica Garcia · Hilda Halliday · Jennifer Handley · Claver Hategekimana · Lyn Highet · Rose Hill ·Mark Hillman · Melanie Horowitz-Coyne · Roxanne Hulet · Kristina Hutchinson · Mary Iverson · Ozell Jackson III · Diane Johnson · Sandy Jordan · Tom Keegan · Aaron Kirk · Vivian Koetje · Shelley Lacey · Glenda Landon · Jennifer Lawson · Sandy Leber · Jason Lind · Farhana Loonat · Flora Lucatero · Mary Ellen Lykins · Natalie Magnus · Robert Malphrus · Gerzon Marin · Terri Matzko · Jennifer McFarland · Stephanie Mock · James Monroe · Dusti Morales · Rick Mossman · Brian Murphy · Kathy Nansel · Nicole Novelli · Shannon O'Neil ·Tamara Oakes · Laura Paise · Dave Paul · Claire Peinado · Bruce Poole · Alana Quigley · Lisa Radeleff · Kelly Reep · Caryn Regimbal · Rebecca Richter · Yadira Rosales · Matthew Scammell · Megan Scott O'Bryan ·Margaret Simpson · Linda A. Smith · Samantha Sopher · Kristi Spinnie · Benjamin St. Germain · Jeff Stady ·Charles Stevens · Libby Sullivan · Jenifer Tatum · Gary Tollefson · Carolyn Tucker · Brad Tuininga · Charlene Villagomez · Sunaina Virendra · Estevan Vivanco Meza · Kelli White-Mellish · Katelynn Whitney Orellana · Karin Williams