Governor Inslee's Inaugural Ball
Skagit Valley College Culinary Arts Team Is Featured
Whether it's a fabulous breakfast frittata, a midday plate of organic mixed greens, or an exquisite evening meal, culinary arts professionals love the opportunity to prepare creations for others to enjoy.
So, for Skagit student chefs Sierra Haugen, Collin Jack, Salvador Gonzalez, Cristina Kazakov, Alex Mendez, Elizabeth Ferguson, and Cheyenne Meek, one of those special culinary opportunities took place on January 11th when they traveled to the Legislative Building at the Capitol Campus in Olympia with hors d'oeuvres they prepared for Governor Jay Inslee's Inaugural Ball.
Under the direction of Department Co-Chair Gilbert Rodriguez and Chef Instructors Shawnna Poynter and Christopher Johnson, the SVC team was honored to be one of only six Washington community college culinary programs selected to participate this year. "Preparing appetizers for the Governor's Inaugural Ball provided our student chefs with an amazing opportunity to showcase their skills, using fresh and sustainable products grown and produced in the Skagit Valley," said Department Co-Chair Gilbert Rodriguez. "Our team was honored to be invited once again to participate."
With a focus on excellence, SVC's Culinary Arts program is committed to providing a variety of opportunities to showcase student achievement, including culinary competitions, event catering, and special occasions like the Governor's Inaugural Ball. This year's invitation was not Skagit's first. In fact, it marks the third time that SVC has honored to participate. In 2009, the team was selected to prepare hors d'oeuvres for then-Governor Chris Gregoire's Inaugural Ball and in 2013, Skagit's team prepared appetizers for Governor Inslee's first Inaugural Ball.
Bon Appetit!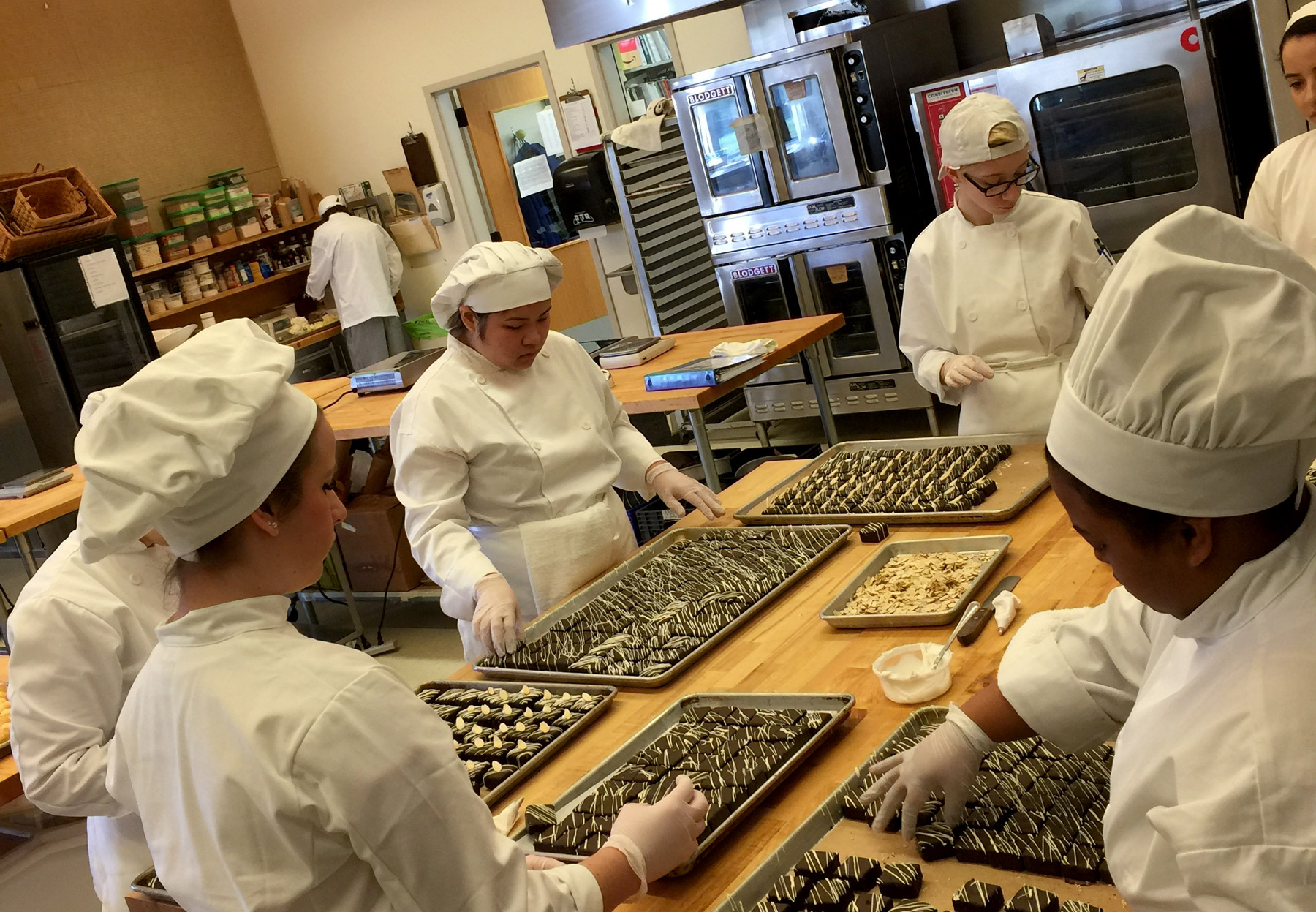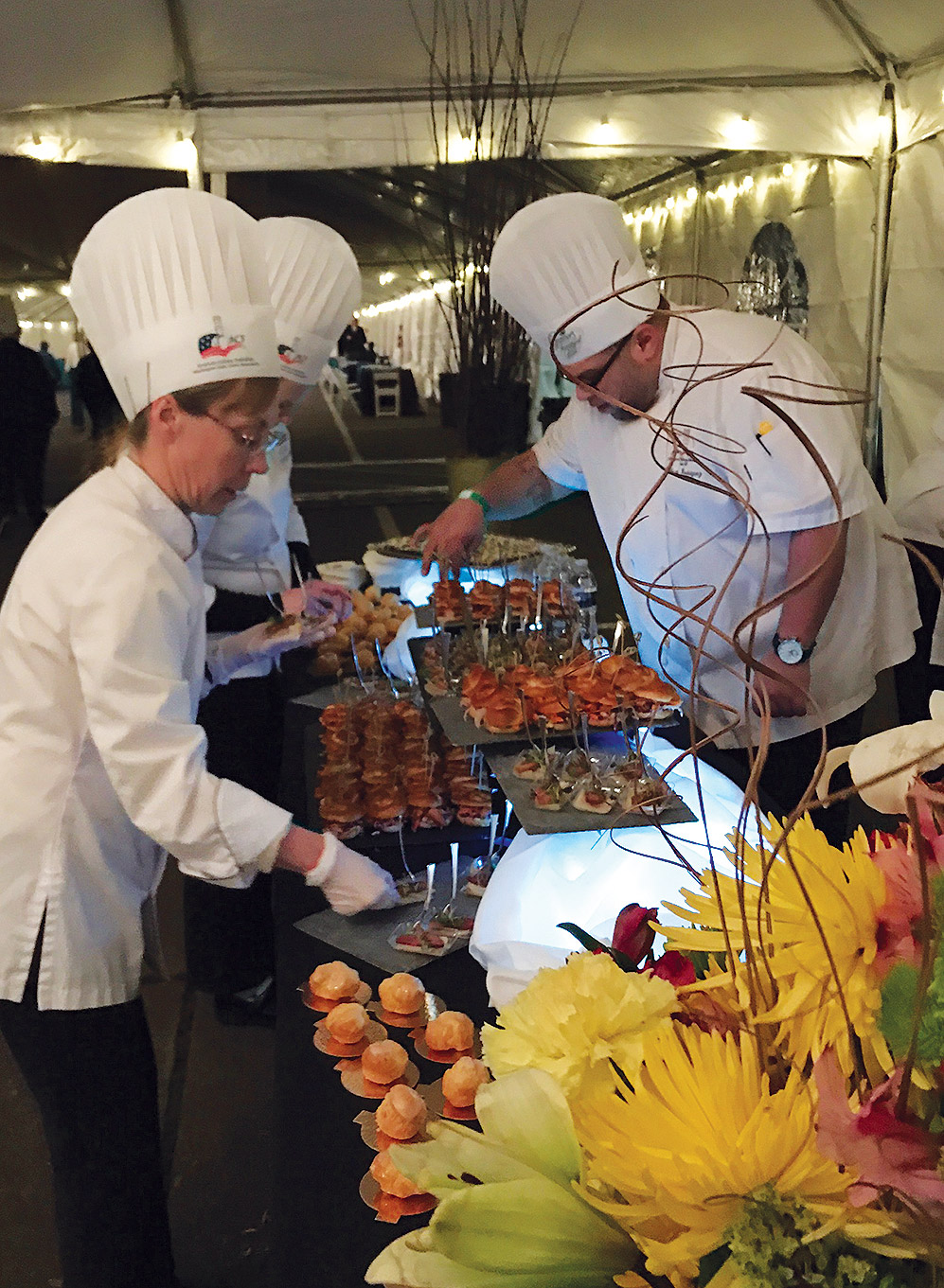 This year, the team prepared 500 each of the following hors d'oeuvres:
Duck Bacon and Winter Ratatoulle & Cambonzola
House cured duck breast, apple-turnip-fennel ratatouille and blue cheese
Salmon Pastrami Mini Sandwich
Pastrami cured salmon and slaw on pretzel bun
Chocolate Dipped Almond Petit Fours
Lemon Cream Puffs